At the risk of casting myself as a Crazed Cinephile Stalker, I should probably admit upfront that I've followed Mike Figgis for a number of years before he signed up to Twitter. Previously I've sought out his films, read his books and screenplays, as well as spent time viewing his photographs. I even managed to stumble across his accidental appearance on "The Fourth Plinth" somehow (it would be a better/more scary story if I'd managed to be in Trafalgar Square, but I confess, I only watched the live stream online). During this time I've been fortunate to see him speak on a few occasions, most memorably at the first School of Sound in 1998 when I was student and what he had to say about Titanic resonated so deeply that I think it will live with me forever. I think it's safe to say that he has managed to forge a career that is unparalleled in contemporary cinema, for better or worse. It is clear that Mike is a man with a fierce creative drive and voracious interest in the shapes that define the medium. All of which appeals to me greatly.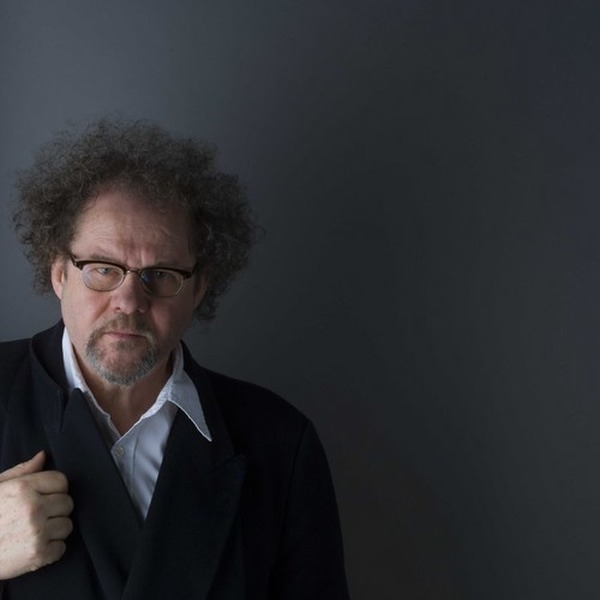 © Mike Figgis
Needless to say I jumped at the opportunity to attend a Guardian Masterclass with Mike with both feet. So this past weekend I took myself on the EuroStar to Paris and had the pleasure of listening to him share some great stories about his experience and process.
In preparation for the class I spent some time revisiting Mike's work and embarked on a bit of a Figgis marathon. While I've enjoyed watching the films again, it was reading his Digital Filmmaking book that stopped me in my tracks. There are lots of really great, challenging and provocative ideas expressed within the pages, but one observation seemed particularly apt:
"[T]he word 'amateur' isn't used very much any more. Nowadays everyone is a filmmaker. There is an interesting reason for this. Back in the day, there were two very big factors that separated the amateur from the pro: money and technology. An amateur filmmaker shot Super-8, a pro shot on 16mm or 35mm. The difference in equipment and cost was huge. The price of a pro camera was prohibitive, and the cost of processing and post-production so high that only the very rich or professionals could afford it. But that world has now vanished, and along with it the label 'amateur'."
Mike Figgis, "Digital Filmmaking" Faber and Faber, 2007, p. 1.
Now this title was originally published in 2007. What is that in Final Cut years? For those of you keeping score, and to provide some context, it was the year FCP 6 was released and we first met Color, as well as the RED ONE and the iPhone. This was a time before DSLR video and the iPad. So much about the technology we use has changed in this time, yet, as I believe the discussion around FCP X has shown, a great many of us are labouring under the misapprehension that these labels still matter. And whilst we argue a generation of filmmakers have moved on.
As I find myself conducting a bit of a history lesson, we should acknowledge that for British filmmakers the seeds of this change were sown many years ago. If we look to the 1980s we see a similar discourse emerge around ACTT Workshop Declaration. Then as now, the mainstream, commercial industry was challenged by those with access to fledgling technologies and alternative ways of working.
Where does this leave us today? I don't believe that there's a definitive answer, but we must accept that digital technology has changed our world forever. It's possible that we're part of a cycle and that the bubble will burst, but short of one of those doomsday scenarios where all computers fail or the Internet gets unplugged, I'm not sure I would want to stake everything on that.
What I see is an expanding group of filmmakers, some of them well established figures like Mike Figgis or my friend, John Akomfrah, who are actively seeking alternative means to stay productive. The tools they embrace are changing the game. Rather than aspire for the big budget extravaganza, they're choosing to tackle more personal projects that industry often considers too risky or lacking in commercial opportunity. Overall these filmmakers are happier to work with less money if it means they maintain creative control of the film.
In this space an efficient workflow becomes even more critical. FCP X may cost $299 when it arrives, this is great if you need to keep your costs down, but it's only part of the story. How you make use of the software is going to matter too. When you attempt to work outside the mainstream you just don't have the money to throw at difficult problems, especially those you haven't anticipated. It becomes vital that you take time to properly understand the tools you're using or find collaborators who do. In his book Mike suggests you treat all of the tools you use, even the inexpensive ones, with a "seriousness" that reflects the value you place on your work. I think it's the relationship between cost and value that will define your experience FCP X.
The wait for news from Cupertino may continue, but it's high time the debate moved on.
Tags: FCP X